Van Basten guest speaker at ISO / PC 295 meeting China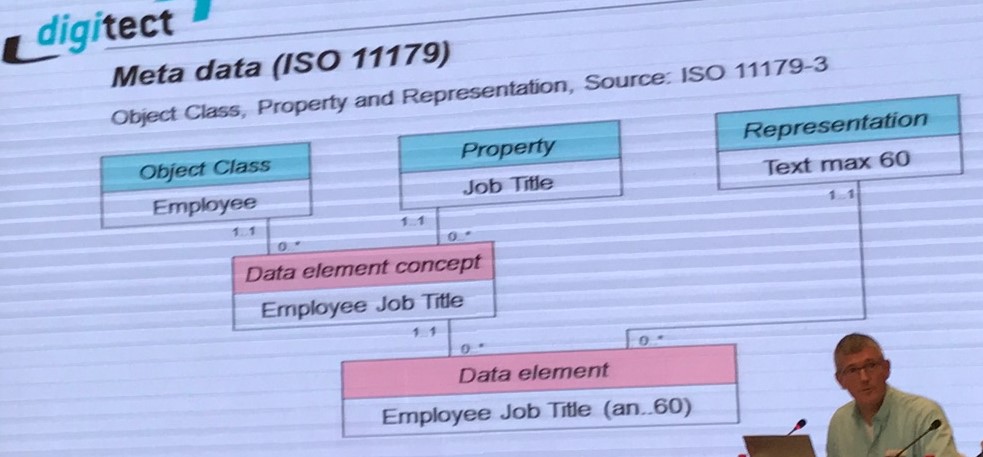 Digitect-director Frans van Basten was guest speaker at the end of October at the plenary meeting on Audit Data Collection of ISO / PC 295 in Hangzhou, China. He did so at the special request of the NEN norm commission. This body represents the Netherlands in setting a worldwide standard for data exchange from accounting and ERP systems. As an audit file expert, Van Basten demonstrated how modeling tool EC-Design can bridge the diverse interests of countries and companies to come to such a standard.
The Netherlands recognizes the importance of an adequate, international standard. In this way, the accounting sector can only operate effectively in the future with a clear, uniform standard. For the Tax and Customs Administration, which already works with EC-Design from Digitect, data-driven supervision is the future, especially in a further globalizing economy characterized by a constant increase of crossborder entrepreneurial activities and transactions.
Like the Netherlands, many countries have high expectations of an international standard. Developers such as SAP and Oracle are also waiting. They must now tailor their ERP systems to the data and reporting needs of countries. This is a huge burden for both developers and their customers. An international standard offers a solution, not only when loading systems with data but also when analyzing and comparing them.
Flexible method removes thresholds
In the meantime, experts from 14 participating and 23 observing countries have ensured that data elements for the domain of accounting are earmarked and internationally exchangeable and workable. What matters now is determining the exchange format and maintaining the standard in the future. But making agreements about this is not self-evident. Due to differences in culture and system (such as whether or not the required data sets need to be anchored in legislation), the perception of need and feasibility among the participating countries is sometimes divert. The introduction of a workable method that responds flexibly to every need from the different countries could remove these thresholds.
'EC-Design: ideal in an international environment'
Frans van Basten demonstrated to his audience that EC-Design by Digitect offers flexibility and makes customization possible. "Especially in an international environment, where countries and companies require and collect different accounting data and still want to carry out meaningful data analyzes, the flexibility of this modeling tool offers a customer-friendly solution", says Van Basten. "In that sense, EC-Design is certainly an interesting modeling tool for the realization of an exchange format for the new, international standard."
According to the Auditfile Platform, modeling the data sets with a tool like EC-Design not only leads to a better standard that makes information comparable, it also offers the participating countries and companies a very flexible instrument.